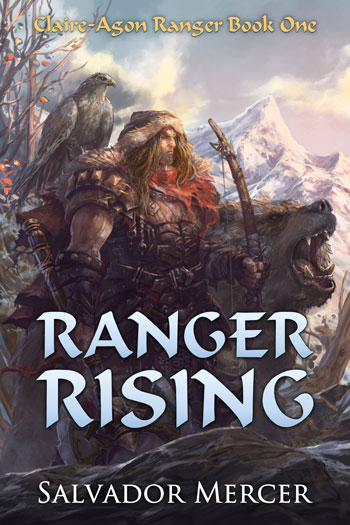 Ranger Rising
Claire-Agon Ranger Book 1
Series: Ranger Series
When EVIL rises, GOOD needs a hero.
A thousand years ago, on the world of Claire-Agon, a war raged between men and dragons, destroying the creatures and the land's many civilizations.
When his family is enslaved, Targon Terrel must battle the sinister Kesh wizards to save them, but a desperate group of refugees from his home country of Ulatha needs his help, too.
With the unexpected aid of a Druid of the Arnen, Targon discovers his destiny as a Ranger, but far from solving his problems, this discovery will soon reveal a personal betrayal. Targon's fate brings him closer to long-buried truths about the ancient war between wizards and dragons — truths that could plunge his world into darkness forever.
Get the e-book:
Praise
"
This story is action packed and very difficult to put down. The world building is excellent!
"
-- J.R. Boles
Author of Bringer of Light
"
Excellent Fantasy. If you are a fan of the Shannara Chronicles, then you will like this book. The protagonist is authentic and his journey is surprising and action packed.
"
-- Teamlb
Amazon Reviewer
"
I highly recommend this book to any fan of Epic Fantasy. If you are a fan of the Lord of the Rings, or the Shannara books, then you will love the Claire-Agon books.
"
-- Nathan Sharp
Amazon Reviewer
"
Mr. Mercer continues to amaze me with his characters and gritty plot. There is intrigue, bold plot twists and turns, with a wicked sense of humor.
"
-- Amazon Customer
Amazon Reviewer
Get the e-book:
Other Books in this Series: